Immersive Village Experience
Experience Heartwarming Hospitality in Remote Villages of the Nuratau Mountains
Embark on a captivating 3-day journey through the pristine beauty of the Nuratau Mountains, where you'll unravel the tapestry of traditional village life while nestled within the breathtaking landscapes of Uzbekistan. Settle into the comfort of local homestays, with your first night in Asraf and second night in Sentob, and get a firsthand glimpse into the daily rhythms of the communities as they engage in activities such as harvesting, butter-making, and preserving fruits.
En route between the villages, a detour to the mesmerising Lake Aydarkul promises encounters with the rich aquatic birdlife that calls its shores home. Whether you choose to swim, stroll the lakeshore, or observe the vibrant avian residents, the lake's allure is irresistible.
This immersive experience serves as more than just a journey; it's a bridge that connects you to the heart of these remote valleys. Your presence resonates positively, contributing to the well-being of the communities you visit. Each step fosters sustainable growth, enabling locals to thrive and ensuring the preservation of cultural heritage for generations to come.
Experience rural Uzbek hospitality in not one but two different remote villages nestled in the Nuratau Mountains
Discover the enchanting Lake Aydarkul, a serene oasis amidst the vast Kyzyl-Kum steppes
Spot wildlife such as steppe tortoises, hares, and desert agamas as you traverse the unique ecosystem
Explore Sentob village with a leisurely walk to discover the mosque, local school, village shop, and the architecture that defines the local houses
Connect with your host family, and observe or participate in traditional cooking practices
---
Day 1 – Transfer from Bukhara to Asraf village: At 9:00 AM, meet our driver at the tour's start point and begin driving to Asraf village. Arrive in Asraf village by lunchtime and settle in the homestay. In the afternoon, walk around to get to know the village and people, and relax on the tapchan or supa under the walnut trees. Watch or help prepare the traditional dish for dinner.
Day 2 – Transfer from Asraf to Sentob village: Leave Asraf via Lake Aydarkul to the next mountain village Sentob. Drive through vast Kyzyl-Kum steppes and arrive at the lake. Watch the rich aquatic birdlife, swim, or just stroll along the lakeshores. Continue to Sentob village, and hike around the village after settling into your homestay.
Day 3 – Transfer from Sentob to Samarkand: After breakfast, leave for your next destination.
END OF THE TRIP
Click the "Itinerary" tab to see a detailed itinerary.
---
Click the Tabs to Find out More
---
In Bukhara: at the statue of Naserridin at Labi Haus Pool
---
All year round. Recommended to book between end of March to end of June and September to November.
Check the availability for this tour on the sidebar calendar.
---
---
---
---
2 nights accommodation in the homestays
2 breakfasts, 2 lunches, 2 dinners
Registration
Transport: Samarkand/Bukhara-villages-Bukhara/Samarkand
---
Additional tours and activities not mentioned in the itinerary
Tips
Items of personal nature
---
---
Homestay host
Mountain escort guide for a day
---
Your 3-Day Rural Homestay in Nuratau Mountain Villages Sentob & Asraf Itinerary
Day 1 – Bukhara – Asraf village
At 9:00 AM, meet with our driver at the start point of the tour and start driving to Asraf village. You will arrive at the village by lunch time. The homestay has a large garden with many fruit trees where you can spend some time relaxing on one of the tapchans (comfortable tea beds) or on a supa (traditional loom-built tea bed). After having settled, your host will show you their facilities before lunch. After lunch, walk around the village and get to know the daily livelihood activities of the people living in these remote valleys. In the afternoon, you have an opportunity to watch or help your host family in the preparation of traditional dish Plov from homegrown vegetables and mountain spices, which you will then enjoy as dinner together with the family.
Overnight stay in a local homestay in Asraf village.
Day 2 – Asraf -Sentob
After Breakfast, prepare for departure to the next Nuratau village. At 9:00 am you'll transfer by car to Sentob village. On the way, the driver will branch off from the main Nurata-Jizzakh tar road near Andigen village, to follow a dirt road which takes you through the vast Kyzyl-Kum steppes to the lake Aydarkul. Driving through Kyzyl-Kum you might spot steppe tortoises, hares, and desert agamas. When you arrive at the lake, depending on the time of the year, you can have a swim, walk along the lakeshore, or watch the rich aquatic birdlife (cranes, pelicans, many duck and goose species, and numerous waders, etc.). You can also enjoy encounters with many fishermen from villages nearby. At 12:00 pm you'll continue on from the lake to arrive at Sentob village.
Upon arrival at your homestay in Sentob, you'll be greeted by your host and shown to the homestay facilities. Almost all the houses in Sentob village have large gardens with the river passing through. After you've settled in you'll enjoy some lunch with the local family. Afterwards, wander around the village to see the mosque, local school, village shop, and the building style of the local houses. Sentob is one of the few villages where almost all the houses are built in the traditional way using local rocks. Wandering through the village is a fantastic way to see villagers undertaking their daily activities. You'll encounter plenty of friendly locals who are curious to talk to you.
In the afternoon, you'll have free time to chat with your host family and help or observe them in their regular activities, including the dinner preparation in which you may participate or simply watch.
Overnight stay in a homestay in Sentob.
Day 3 – Sentob – Samarkand
After breakfast, say goodbye to your host family and be transferred back to Samarkand.
Map of Asraf & Sentob Villages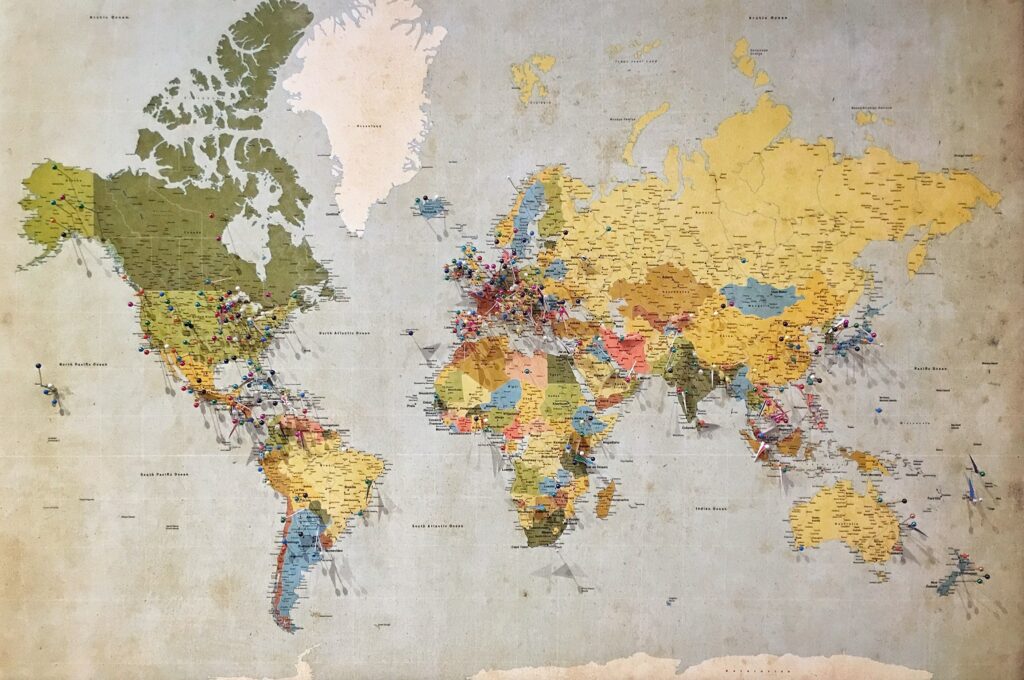 All our tours are available as private tours. To request private tour departure dates you can send us an enquiry here. Please fill in your details and select your preferred hiking tour in the form below and we will get back to you with available departure dates.
Not Ready to Let Your Trip Come to an End?
Why not make it longer? We have more exciting activities in store for you! If you have a private tour booked with us, extend your 3-Day Nuratau Mountain Homestay with further cultural and historical exploration. Check out these extension trips to add an extra "check" to your Uzbekistan holiday wish list!
Yurt Stay & Camel Ride near Lake Aydarkul
1 night yurt stay including all meals and registration
20 minutes of camel riding
A trip by car to Lake Aydarkul
Transport to/ from yurt camp
Alexander the Great's fortress and Holy Spring in Nurata City
Entrance tickets in Nurata city
Transport to/ from Nurata
Petroglyphs in Sarmish Gorge
Entrance tickets to Sarmish Gorge
Transport to/ from Sarmish
See What Previous Travellers Have Said About Our Tours
See More Nuratau Mountains Hiking Tours
---
4-Day Hiking Tour of Hayat, Uhum & Asraf
7-Day Village to Village Hiking Tour in the Nuratau Mountains