Flourishing Flora & Fauna
Immersive Village Experience
From Sentob to Eski Forish: Exploring Nuratau's Villages and Natural Beauty
Prepare yourself for an unforgettable 7-day village-to-village hiking adventure across the captivating Nuratau Mountains. Led by knowledgeable mountain escorts, you'll embark on guided hikes that weave through an enchanting tapestry of nature and culture, unveiling hidden gems along the way, such as ancient petroglyphs that whisper tales of generations past. Each step becomes a journey of discovery, revealing the intricate history and natural wonders of the region.
As you traverse the picturesque villages of Sentob, Hayat, Uhum, Asraf, and Eski Forish, you'll experience the warmth of traditional homestays. These stays offer more than just a roof over your head – they directly benefit local families, contributing to their livelihoods while preserving their invaluable cultural heritage. These interactions provide you with unique insights into daily life, customs, and traditions, creating a bridge of understanding between travellers and locals.
Gaze upon the vast expanse of the Kyzyl-Kum steppes and bask in the serenity of Central Asia's largest man-made lake, Aydarkul. Amidst these breathtaking backdrops, your connection with the region deepens as you engage with friendly locals. This journey isn't just about exploring nature's beauty; it's about fostering meaningful relationships and making a positive impact. Your footsteps pave the way for sustainable tourism, nurturing both the environment and the communities you encounter.
Settle into the heart of village life with traditional homestays complete with fruit tree gardens and cosy tapchans under walnut trees
Explore each village to discover hidden gems, and observe villagers in their day-to-day activities
Feel confident as you embark on each hike between villages along with a knowledgeable mountain guide, while your luggage is transported by a donkey
Venture through the vast Kyzyl-Kum steppes on your way to Lake Aydarkul, spotting wildlife like steppe tortoises and desert agamas
Experience a rare encounter at a breeding enclosure, contributing to the conservation of the highly endangered Severtzov's wild sheep
---
Day 1 – Transfer from Bukhara to Sentob village: At 9:00 am, meet our driver at the tour's start point and begin driving to Sentob village. Arrive by lunchtime and settle in the homestay. In the afternoon, wander around the village to see local sights, and village building style and get to know the daily activities of the villagers. Enjoy your free time with the homestay owners in the afternoon. Please note that on this day you explore the village on your own, and the guided tour starts on the next day.
Day 2 – Full-day Hike to Kadvan Valley from Sentob Village: Visit the ruins of the ancient fortress, watermill, and mediaeval Arabic scripts on the rock. Admire the rich birdlife, diverse flora, and fauna of the valley.
Day 3 – Full-day hike to Lake Fazilman from Sentob Village: See the Kyzyl-Kum desert and Lake Aydarkul from a distance and meet friendly local farmers growing vegetables on the mountain plateau.
Day 4 – Transfer from Sentob to Hayat village: Leave via Lake Aydarkul to the next mountain village, Hayat. Drive through vast Kyzyl-Kum steppes and arrive at the lake. Watch the rich aquatic birdlife, swim, or just stroll along the lake shores before continuing on to Hayat village. Free afternoon to explore the village.
Day 5 – Hike from Hayat to Uhum village: Set off on a guided hike to Uhum village. En route visit ancient irrigation channels, a petroglyph site, and meet the local people going about their daily activities.
Day 6 – Hike from Uhum to Asraf village: Take a guided hike to Asraf village, where your next mountain village homestay awaits. En route visit the community watermill and ruins of a Mongol fortress.
Day 7 – Hike from Asraf to Eski Forish and back before returning to Samarkand: During the easy hike to the Eski Forish village visit the ruins of the mediaeval observation point. Return to Asraf village for lunch before returning to Samarkand.
END OF THE TRIP
Click the "Itinerary" tab to see a detailed itinerary.
---
Click the Tabs to Find out More
---
In Bukhara: at the statue of Naserridin at Labi Haus Pool
---
Recommended to book between end of March to end of June and September to November.
Click the "Dates & Prices" tab above to view specific departure dates.
---
---
---
---
6 nights accommodation in the homestays
6 breakfasts, 7 lunches, 6 dinners
Mountain escort guide for hikes between the villages
Sealed mineral water during the hikes
Registration
Transport: Samarkand/Bukhara-Sentob, Asraf-Bukhara/Samarkand
---
Additional tours and activities not mentioned in the itinerary
Tips
Items of personal nature
---
---
Homestay host
Mountain escort guide for hikes between villages
---
Your 7-Day Nuratau Mountain Hiking & Homestay Itinerary
Day 1 – Bukhara – Sentob village
At 9:00 am, meet our driver at the tour's start point and begin driving to Sentob village. Arriving by lunchtime, your host will welcome you and show you the homestay facilities so you can get settled in. Most of the local houses have large fruit tree gardens where the villagers have tapchans under the walnut trees to sit in the summer. Once you've settled in you'll enjoy lunch with your host family. After lunch, wander around the village to see the mosque, ruins of an ancient fortress, and the building style of the local houses. Sentob is one of the few villages where almost all the houses are built in a traditional way using local rocks. Wandering through the village is a fantastic way to see locals doing their traditional livelihood activities. You will meet many friendly villagers who'll be curious to talk with you. In the afternoon, you'll have free time to chat with your host family and help or observe them in their regular activities, including the dinner preparation in which you may participate or simply watch.
---
Day 2 – Sentob village – Kadvan Valley hike
After breakfast, your local mountain guide will take you on a whole day's hiking tour to Kadvan Valley (7.5-8 hours round trip). Start hiking up Sentob Valley, pass an old watermill, ruins of an ancient fortress, and an Arabic script on a rock. The hike leads you along a crystal clear mountain stream with small waterfalls, lush vegetation, and natural swimming pools. Here you can take a break to enjoy a picnic amongst the awe-inspiring views. The valley is great for bird watching and has a very diverse flora. Those who are interested in birds can spot the following bird species: Spotted Flycatcher, Asian Paradise Flycatcher, Mistle Thrush, Eurasian Blackbird, Pied Wagtail, Eurasian Golden Oriole, Persian Nuthatch, Blue Rock-Thrush, Rock Pigeon, Eurasian Collared-Dove, Laughing Dove, Common Nightingale, Eurasian Magpie, Chukar, and occasionally one of the owl species. You'll return to Sentob Valley via the same route to have dinner with your host family.
---
Day 3 – Sentob village – Lake Fazilman hike
After breakfast with the family, meet with your mountain guide for today's hike to Lake Fazilman (10 hours / 22km return trip). ). In the summer, many villagers move up to their huts near Fazilman Lake to grow vegetables in a fertile mountain plateau. On the way to the lake, you'll encounter many farmers bringing fodder or firewood down from the mountains on donkeys. Hike up the Chavaksoy valley to Guzbin (8.3km, 3 ½ hours), reach the mountain pass, near peak Gaukum, and continue on the plateau to Lake Fazilman (2.8km, 1 hour). Have a picnic and a good rest at the picturesque lake before returning to Sentob via Saridasht. Upon your return to your homestay village enjoy dinner with your host family.
---
Day 4 – Sentob –Lake Aydarkul – Hayat
After an early breakfast, prepare to leave Sentob at 9:00 am and transfer to Hayat village by car. On the way, the driver will branch off from the main Nurata-Jizzakh tar road near Andigen village, to follow a dirt road which takes you through the vast Kyzyl-Kum steppes to the lake Aydarkul. Driving through Kyzyl-Kum you might spot steppe tortoises, hares, and desert agamas. When you arrive at the lake, depending on the time of the year, you can have a swim, walk along the lakeshore or watch the rich aquatic birdlife (cranes, pelicans, many duck and goose species, and numerous waders, etc.). You can also enjoy encounters with many fishermen from villages nearby. At 12:00 pm you'll continue on from the lake to arrive at Hayat village.
Arriving by lunchtime, your host will welcome you and show you the homestay facilities so you can get settled in. This homestay has six separate guestrooms, furnished with carpets, kupacha mattresses, and pillows. The owner of the homestay, Parda Musaev, works as a warden in the Nature Reserve.
After lunch, start an excursion through the village and visit the nearby breeding enclosure of the highly endangered Severtsov's wild sheep. According to official statistics, approximately 2000 wild sheep are outside the enclosure in the Nuratau Mountains valleys. Continue walking up to the ruins of the local fortress Shaxi Korgon situated on the hill opposite the enclosure. From the top of the hill, you'll see many abandoned houses that belonged to the families who were forced to resettle in the 1950s by the Soviet Government to cotton-growing areas. Continue hiking up Hayat Valley, to observe the diverse flora and fauna of the region and admire the lush green landscape (particularly in spring).
Return to the homestay and take a rest in the huge shady garden along the mountain brook on tapchans or benches. In the evening, you'll have dinner with your host family.
---
Day 5 – Hayat-Uhum village
After breakfast, meet your mountain guide to hike to Uhum village (Upper Ukhum 12km). Your hike starts through Guzar and the Sari Bedak passes to the Upper Ukhum village (5,4km /3,5 hours – one way). The luggage will be transported by donkeys to the next homestay. From the pass, you will have a beautiful view of the peak of Karaul and Hayat village. Hiking up through Uhum Valley you'll see local women baking bread in the tandir oven and doing other household chores. Women in the village are still spinning, weaving carpets, or making kurpacha mattresses. Many people will welcome you to enter their yards so you can observe them undertaking their daily activities. In the Upper Ukhum village, you can see the ancient irrigation canals still used by the local farmers, and visit the historical petroglyph site showing traces of ancient settlement in the area.
A picnic lunch will be provided for you en route. In the afternoon, you'll arrive and settle into Ulugbek's homestay in Uhum village, and enjoy a dinner with the family later on.
---
Day 6 – Uhum – Asraf
After breakfast with the family, prepare for your hike to your next homestay in Asraf village. You'll be guided by your mountain escort while a donkey transports your luggage. Your hike sets off through Ukhum Valley to Asraf village (11 km-4,5 hours). When you reach the school, you'll take a left turn and continue walking down through the valley (approx 1 km) to reach the old community Watermill. The old watermill is still in operation and uses a hydro pump that lifts water up to a local house without using electricity. The owner, Bakhrom Kasimov, will proudly demonstrate the use of these old devices to you. Continue walking down Mushibirion Valley and turn right at the ruins of the old Mongol fortress "Qorgoni Honkeldi". To get to Asraf village you still have to hike another 3,5 km to the east.
Upon arrival at Asraf village, you will be welcomed by your host and shown the homestay facilities, followed by lunch with the family. After lunch, relax on the tapchans under huge walnut trees and get to know your host family. In the evening, you may wander around the village watching people doing their daily chores or help the family prepare the traditional dish Plov from homegrown vegetables and mountain spices.
---
Day 7 – Asraf – Samarkand
After breakfast with the family, embark on a guided hike that takes you along the buffer zone of the Nuratau Nature Reserve to the next Nuratau Mountain village Eski Forish (return trip 11 km/5 hours). On this morning excursion, you'll marvel at the great view of Lake Aydar and the vast plains of the Kyzylkum steppe. During your hike, see the ancient petroglyphs and visit the ruins of a mediaeval look-out point in Eski Forish which was used to observe the Kyzyl-Kum plains to avoid the sudden attacks of the steppe nomads.
Return to Asraf village to have lunch with your host family and say goodbye before returning to Samarkand.
Map of Sentob, Hayat, Uhum, Asraf, and Eski Forish Villages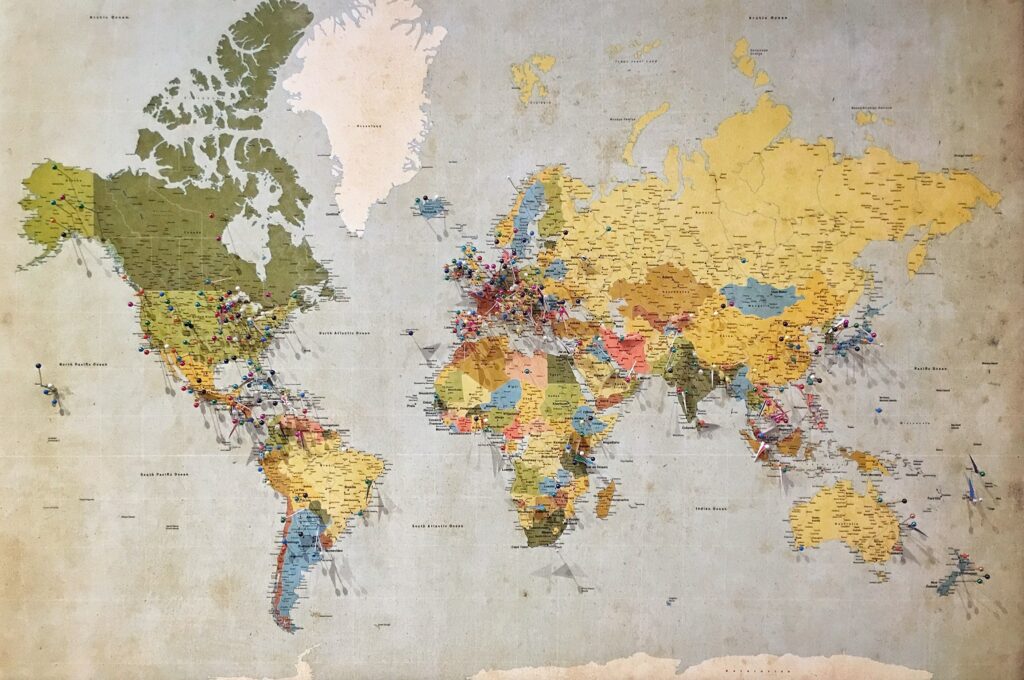 All our tours are available as private tours. To request private tour departure dates you can send us an enquiry here. Please fill in your details and select your preferred hiking tour in the form below and we will get back to you with available departure dates.
Not Ready to Let Your Trip Come to an End?
Why not make it longer? We have more exciting activities in store for you! If you have a private tour booked with us, extend your 7-Day Village to Village Hiking Tour in the Nuratau Mountains with further cultural and historical exploration. Check out these extension trips to add an extra "check" to your Uzbekistan holiday wish list!
Yurt Stay & Camel Ride near Lake Aydarkul
1 night Yurt stay including all meals and registration
20 minutes of camel riding
A trip by car to Lake Aydarkul
Transport to/ from Yurt Camp
Alexander the Great's fortress and Holy Spring in Nurata City
Entrance tickets in Nurata city
Transport to/ from Nurata
Petroglyphs in Sarmish Gorge
Entrance tickets to Sarmish Gorge
Transport to/ from Sarmish
What Previous Travellers Have Said About Our Tours
See More Nuratau Mountains Hiking Tours
---
4-Day Hiking Tour of Hayat, Uhum & Asraf
3-Day Hiking Tour of the Nuratau Mountains
2-Day Hiking Tour around Uhum